Archive for April, 2014
Posted in: Outliner Software by Edwin on April 10, 2014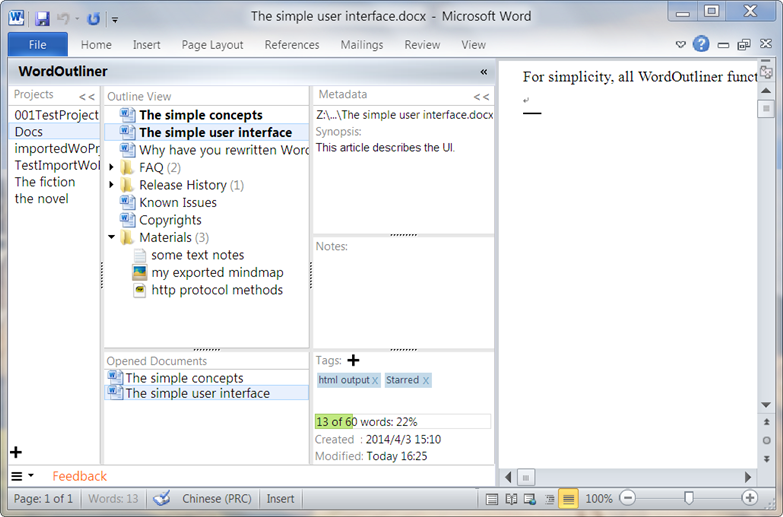 Finally , the first beta test release of the rewritten WordOutliner is available for download!
WordOutliner features, new 64bit Office support, new file-system-as-storage, much better performance and stability, and full Unicode support (means any character/string displaying problem for non-English languages should be gone)!
Head over to the new WordOutliner homepage (
all news and updates will happen there

from now on).

Or  visit the release notes blog post.

It's really quite a long time since the rewrite plan has announced.

But you know, rewriting a software is not ease!

Especially when I also have been working on a new product called LIVEditor! (hint: ask me for a discount, if you are interested :))

Although a lot of features exist in the old Writing Outliner have NOT been implemented in the new WordOutliner yet , this  beta 1 release can really be seen as a milestone of the development.

You'll see more frequent updates, as I'll follow a 'release early, release more' paradigm.

If you are an existing user of Writing Outliner, you'll get a new license key for the first stable release of WordOutliner become available.

Again: if don't own a Writing Outliner license yet,  buy Writing Outliner today and you ALSO get the new WordOutliner license when it's out of beta.