Tag Archives: word document manager
Posted in: Book writing software by Edwin on September 7, 2019
ANN: WritingOutliner is being continued as a new software product – DocxManager
A screenshot of DocxManager: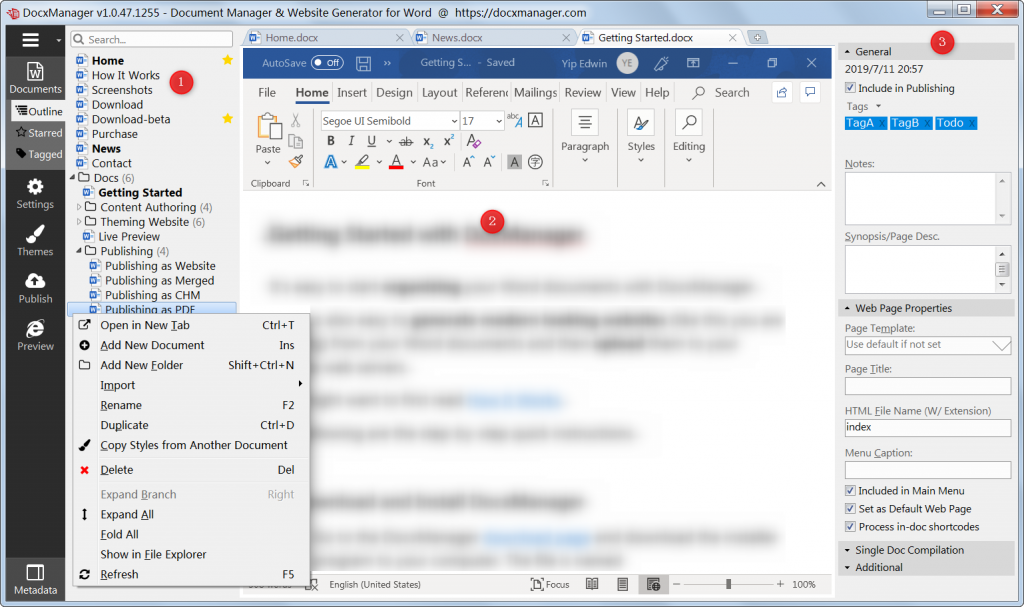 Click here for some details comparing WritingOutliner as DocxManager.
Posted in: Document Manager for Word, Site Builder, Site Generator by Edwin on August 16, 2019
So if you are a WritingOutliner user, or if you have followed the development of my software, you might already know that I've been working on DocxManager and intend to make it the replacement for WritingOutliner.
And now here is the news – DocxManager is in beta test now and invite you to join.
I strongly recommend you to read THIS ARTICLE which briefly describes and software implementation differences and migration steps.
And the release notes page has info about the current feature set of the initial beta test release, which you might want to know before migrating to DocxManager. The following is a screen capture.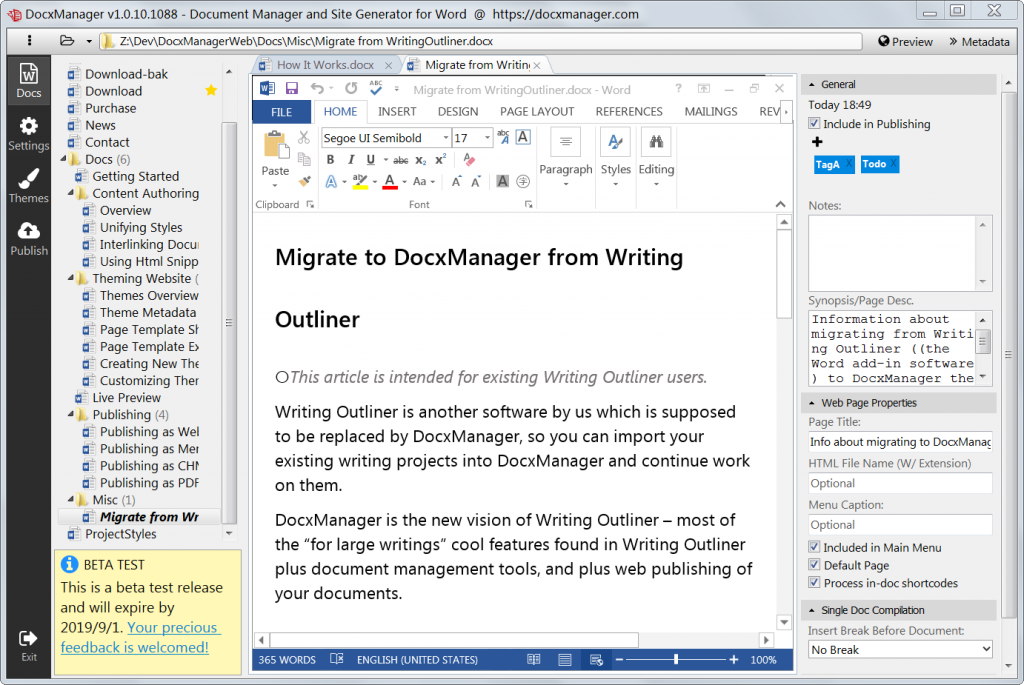 Posted in: Book writing software by Edwin on May 20, 2019
My dear Writing Outliner followers, thanks for the constant attention to my software product.
DocxManager is the second attempt for a software that's tightly integrated with MS Word. Basically, like Writing Outliner it's a kind of an outliner, but more importantly, it's a document manager and a static website generator – yes, generate a professional looking website out of your Word documents!
Here is the new, under-construction website https://docxmanager.com, and here is a screenshot of DocxManager:

In the mean time, I'm working on features like importing exiting Writing Outliner project, and so on, preparing for the release.