Tag Archives: Outliner Software
Posted in: Book writing software by Edwin on September 7, 2019
Update on Jan 20, 2020: WritingOutliner will be continued to be developed, and a new version that supports all the new Word 2019/365/2016 has been released!
ANN: WritingOutliner is being continued as a new software product – DocxManager
A screenshot of DocxManager: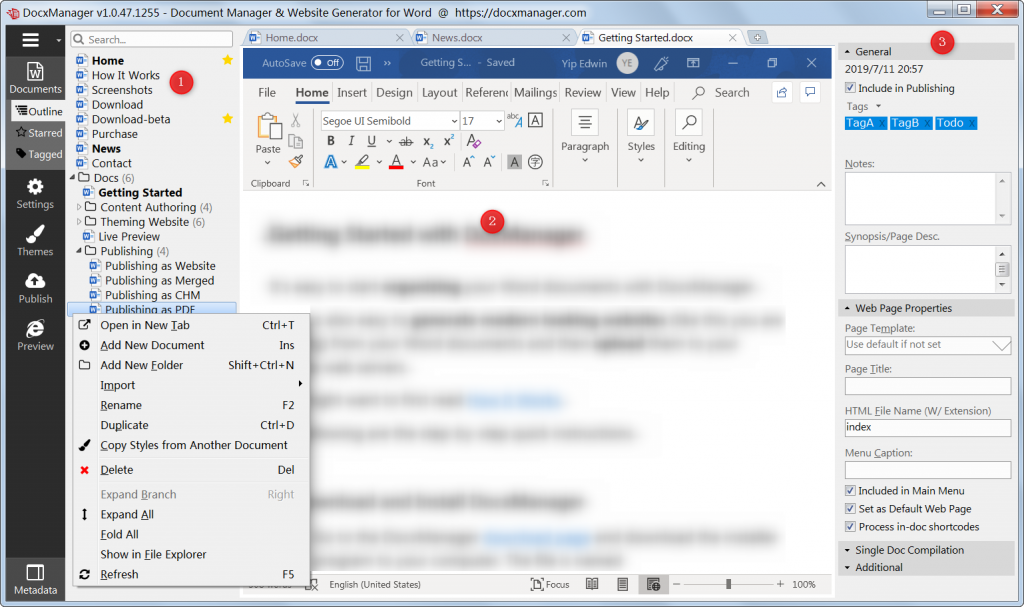 Click here for some details comparing WritingOutliner as DocxManager.
Posted in: Outliner Software, Version History by Edwin on April 28, 2011
Sometimes you might want a more clean outline view for your writing projects,
In the upcoming new release of Writing Outliner you'll be able to hide the document icons including the folder icons, the screenshot below illustrate that new outline view option well, I guess, it's a checkbox titled 'Show Document Type Icon'.
Posted in: Outliner Software by Edwin on April 17, 2010
Hi Folks,
Take a look at the new visual style for the outlines in Writing Outliner Word Add-in below, It will be available in the next release 😉
I think the new visual style makes  the hierarchical relationships of  the documents more prominent, as a result, you get a better big picture of the whole project. What do you think? Do you like it?