Posted in: Version History by Edwin on February 8, 2023
You can now import any format of files to your writing project, including Adobe pdf, plain text, images (png, jpg, gif, svg, Photoshop ps, and so on), RTF, and so on. These kinds of files usually serve as research/reference materials.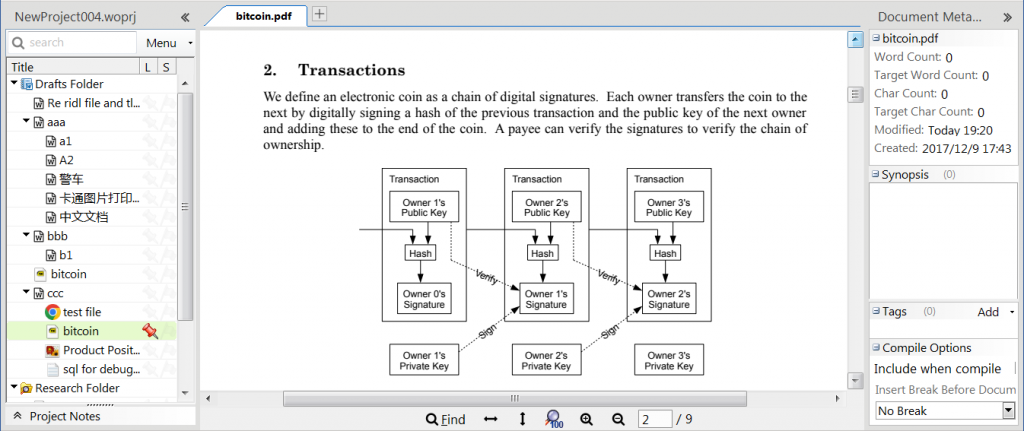 ---
Built-in sophisticated viewer/editor for pdf files, plain text files and image files.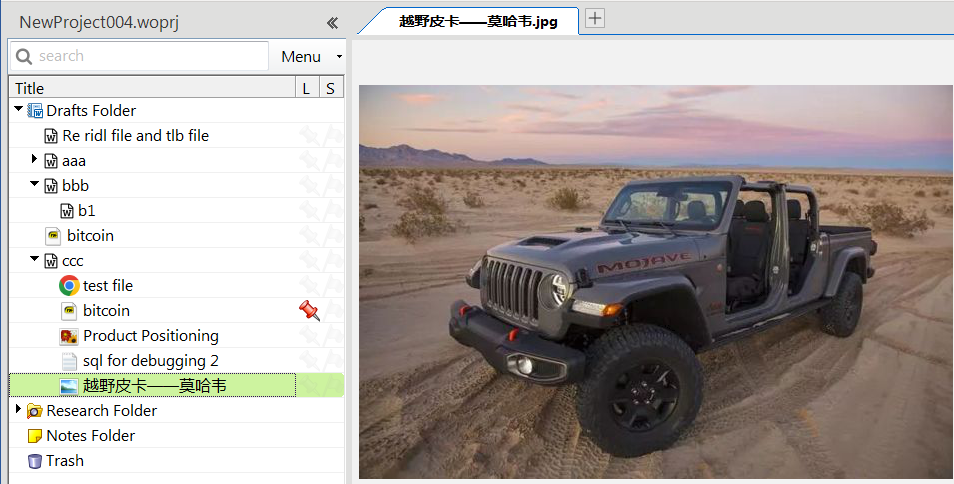 ---
For other kinds of file, you can open it with the associated external programs, and Writing Outliner will auto save it back to the project database if you edit it.

---
The pdf files and plain text files are also full-text searchable (in addition to the previous full-text search of Word documents).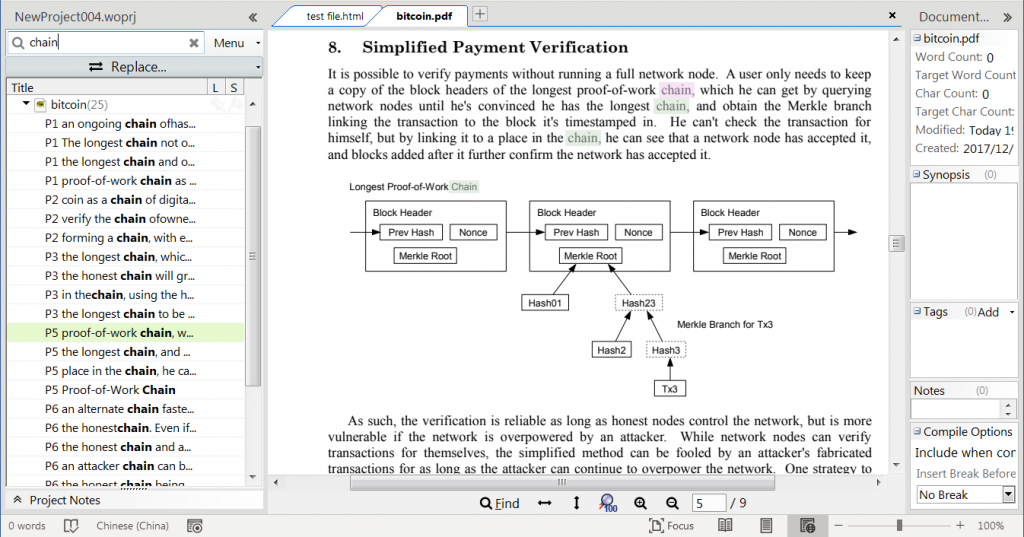 ---
More:
Significantly simplified/restructured the internal structure of the software, which makes Writing Outliner much easier to maintain and extend.
A bunch of other small enhancements, bugfixes and optimizations.