Archive for May, 2017
Posted in: Outliner Software by Edwin on May 10, 2017
Before I say something else, let me show you two screenshots.
1 – The more intuitive, re-organized "Project Manager" pane. You know, I often receive emails from WritingOutliner users asking about "where is my project file?"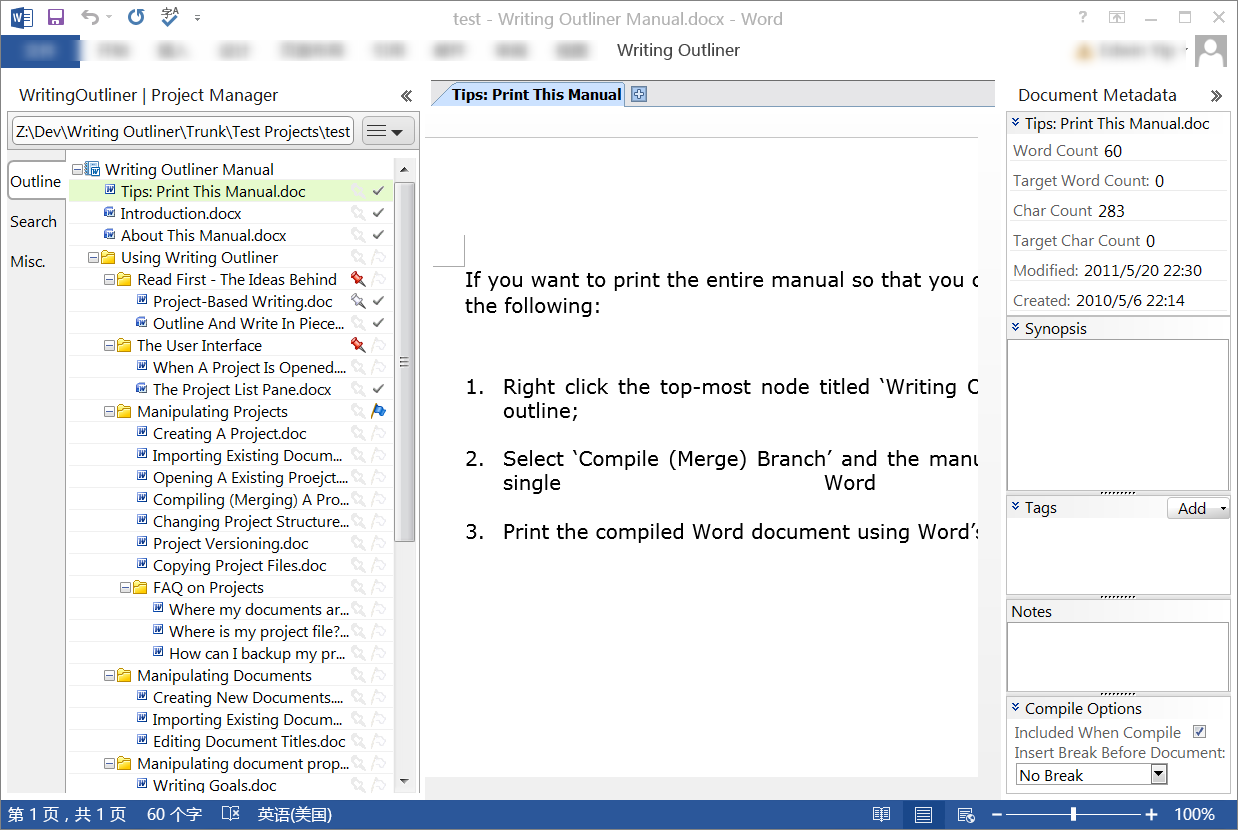 ---
2 – The new dedicated Search tab (the search results display will no longer interfere the project outline display):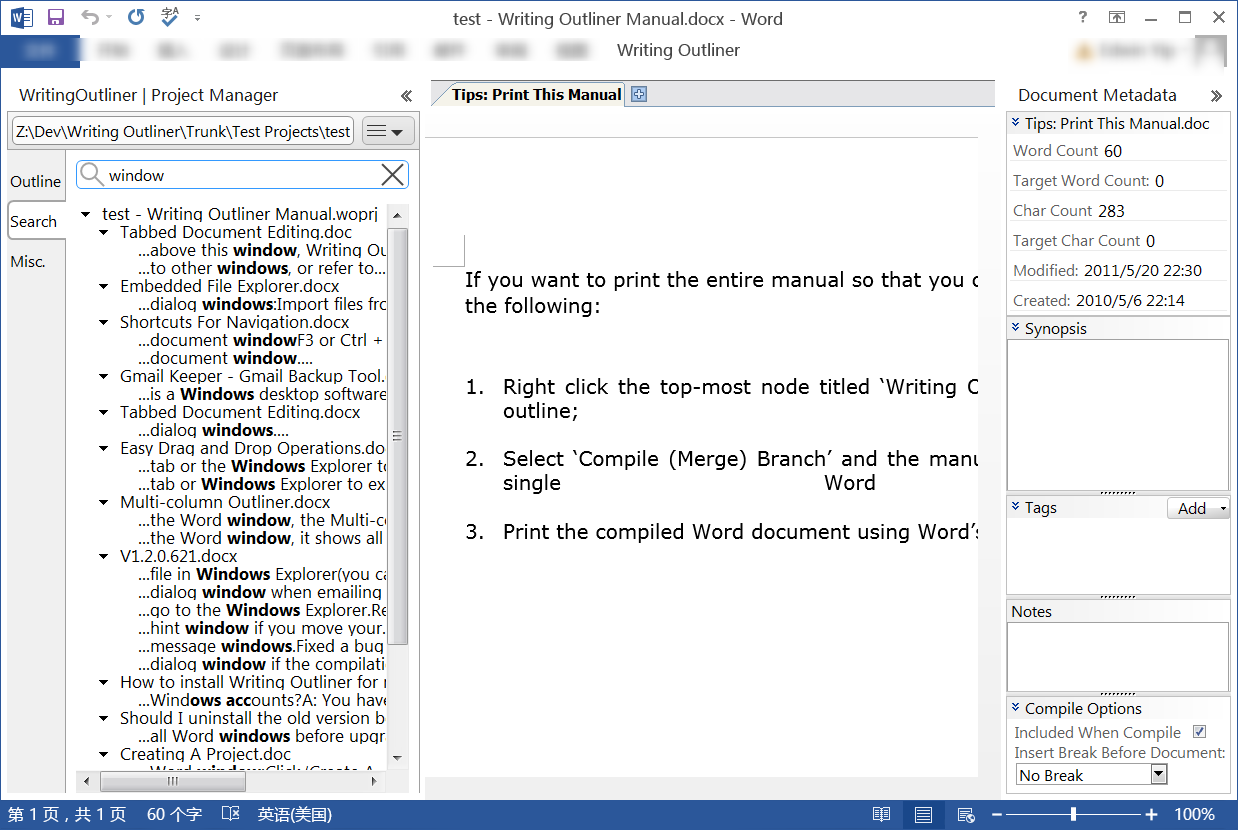 If you are an existing WritingOutliner user you must have noticed other enhancements, but please noted this is a work in progress.
If you are familiar with WritingOutliner, you must know that WritingOutliner didn't get enough updates in recent years, despite that have shown several plans, but that doesn't produce good results (including the WordOutliner project).
Good news?
So what good news I can tell you this time? There are other reasons I don't want to go into details now, but the failed attempts in the past years mostly because I myself did NOT use WritingOutliner itself. But now that has changed. That's why the real software updates is happening now 🙂 And yes, 64bit will be supported too.