Archive for August, 2020
Posted in: Book writing software by Edwin on August 29, 2020
The new DocxManager 1.6 (will soon replace WritingOutliner) has a more feature-rich corkboard view now!
See how you can arrange the index cards in the animated GIF picture demonstration below: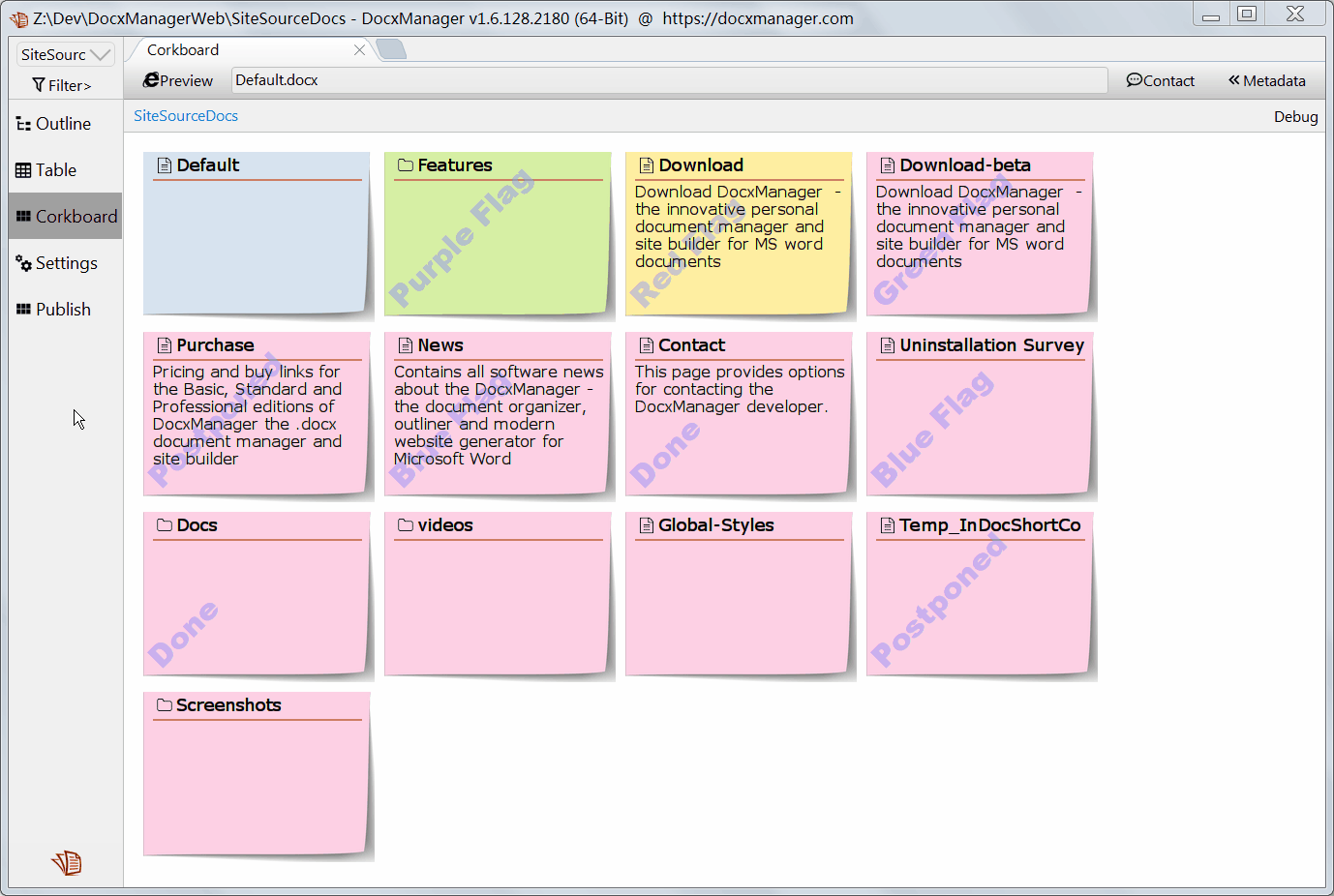 More details can be found here.
Posted in: Outliner Software by Edwin on August 14, 2020
This is a screenshot of the new DocxManager version 1.5, which demonstrates the document status icon and document filtering.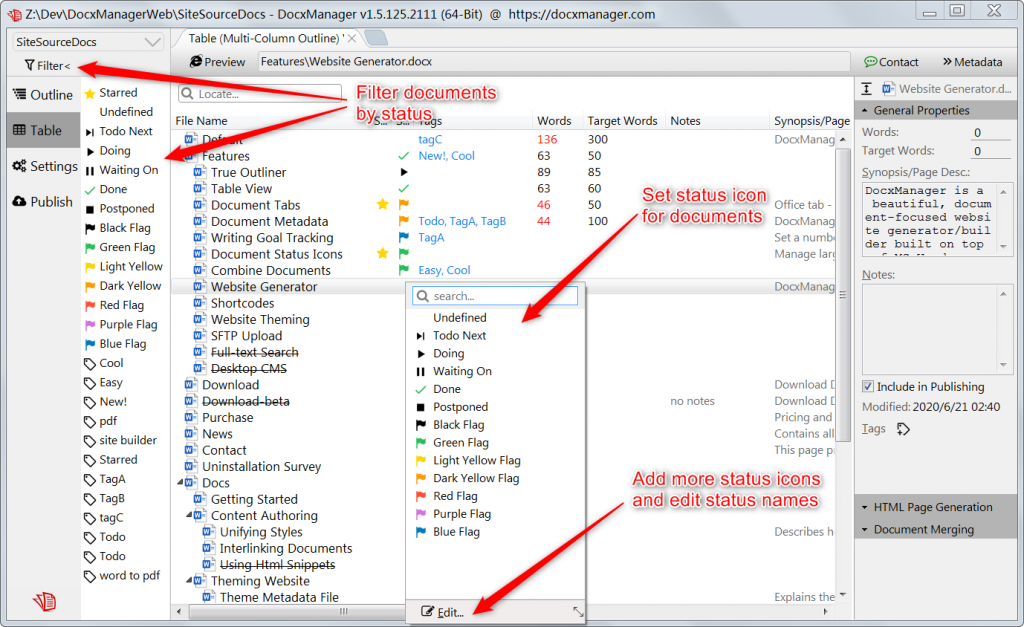 More details including a very short demo video can be found in the corresponding document status feature page.